Macquarie Street Hotel and Hutchinson Builders
Hutchinson Builders have been around for a long time – in fact, since 1912!  With a reputable name in the commercial building industry, they're a company who know what it takes to deliver large projects, on time and on budget, competently.
When it came to the question of curtains for their latest Hobart development in Macquarie Street, Hutchies needed a partner who had similar company values; someone they could trust to deliver; someone who could help them achieve their goals; someone they could rely on.
Here at Gilstons, we feel honoured to be their supplier of choice!
Working along with the interior designer from Hutchinson's Singapore based client, Fragrance Group, the Gilstons team coordinated the supply of over 4000m of fabric within a very tight time-frame from a number of our Australian fabric suppliers, and were happy to be able to source products which resonated with both the designer and client.
Manufacturing of the curtains, both blockouts and sheers, were expertly undertaken in our own workroom, with part of the project being out-sourced to another manufacturing team within Tasmania in view of meeting the supply deadline within the short time-frame given.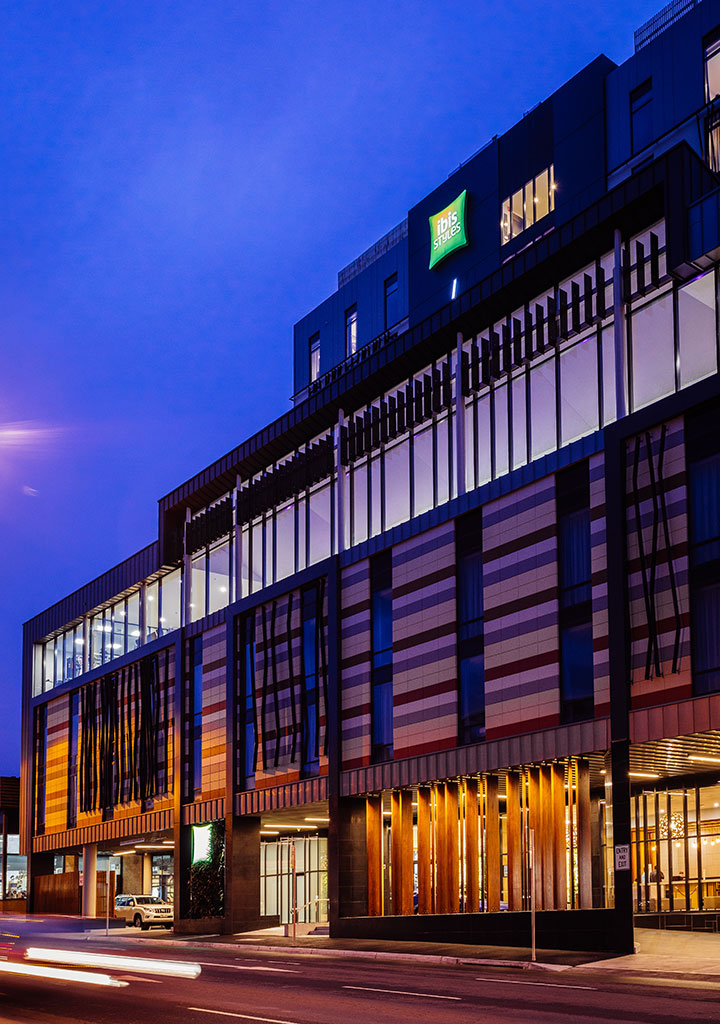 Our own installation crew fitted all tracks and curtains floor by floor as the rooms became available.  Coordinating this type of installation takes patience and team-work, especially when we're one of the last trades in on projects like this – joiners, tilers, electricians, plumbers, painters, floor coverers, and other technicians are often all working together during the final weeks, and the window furnishings crew needed to be able to work in synergy with all these trades in order to achieve the ultimate result – a well-orchestrated, on-time delivery, just as the client expected!
Well done TEAM Gilstons – Together Everyone Achieves More!!